Financial Wellness Coaching
Based in the Republic of South Africa, Credit Gateway Financial Services delivers seamless financial wellness products and services via innovative financial technology.
Financial Wellness Coaching
Credit Gateway Financial Services is your partner in the Employee Assistance Program. We pledge to provide companies with Financial Rehabilitation solutions; facilitate access to home loans, vehicle finance, Consolidation loans as well as to supplement these offerings with Financial Literacy Training to minimise the chances of employees' reverting to the debt trap.
Welltec Academy is onboard!
Welltec Academy is the training partner of Credit Gateway Financial Services. It is accredited by the BANKSETA Education and Training Quality Assurance body as the Skill Development Provider – accreditation no. BANK-WtDlc210202
We aim to help employees understand credit as a useful asset in their daily lives. It will equip them with the tools to increase their credit worth by making more informed financial decissions using important personal financial management skills.
The training will cover the following topics:
My personal Journey - introspection
Am I financially drowning?
What are the causes of financial problems?
How can financial problems affect me?
Can I prevent the problem?
What must I do if I can no longer afford to pay my creditors?
Is there a law that can protect me?
Where can I go to complain about my creditors?
How to complain about a Creditor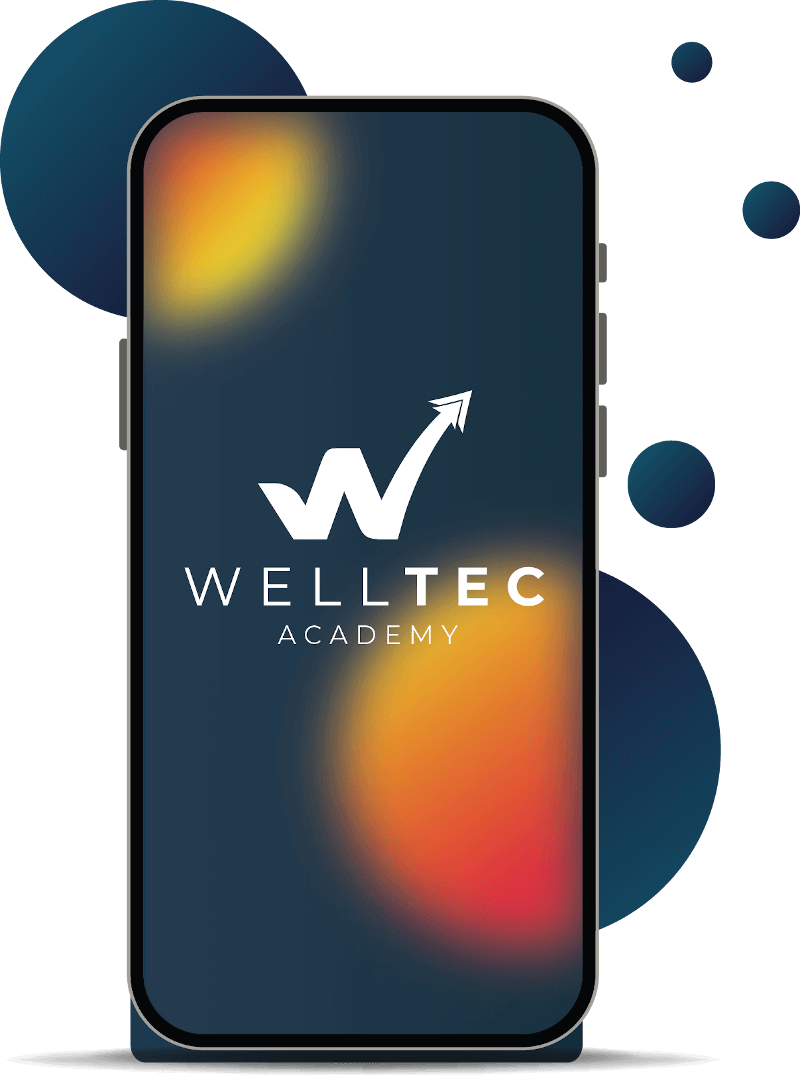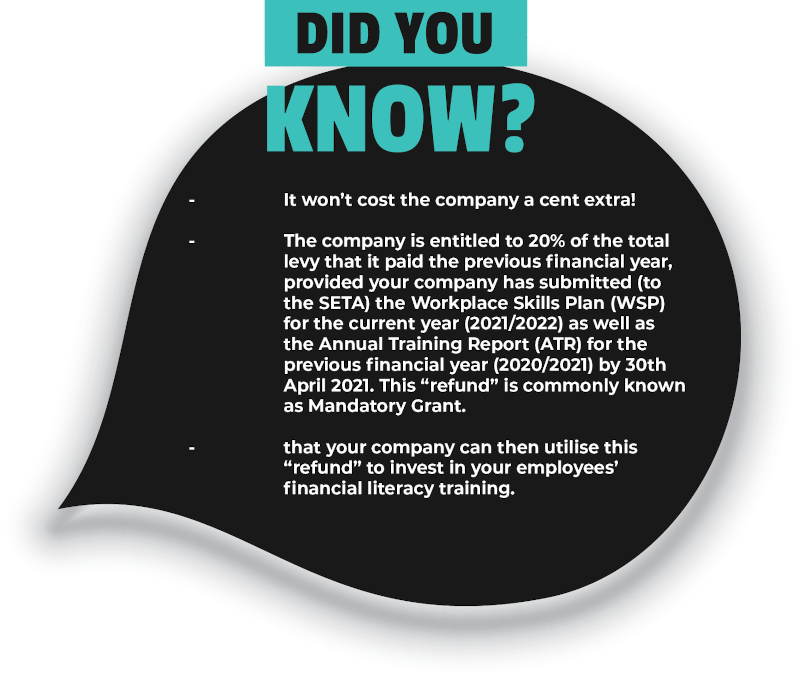 Need funding for the training? LOOK AROUND YOU!
Your company is paying a Skills Development Levy every month to SARS. The levy is then channelled to the Sector Education & Training Authority (SETA) of your industry.
Missed the deadline?
If your company did not submit the WSP /ATR by the 30th April 2021, we can assist you to submit for 2022/2023 when the application window opens.
Please contact us as soon as possible to start preparations for submission.

Company Benefits
By educating your employees with this knowledge, it will allow you to build loyalty and trust amongst them. This can in turn lead to increased employee wellness and decreased absenteeism.
Your employees will be able to get more out of their current salaries due to better money management.
When and Where?
We cater to your convenience. Training sessions can be held online, or in-house. Click on the "Book Now" button below to find out more.
Benefits to your employees
By completing the course, your employees will enjoy greater self-awareness of their financial fitness and will gain greater insight on how to:
Improve their own personal financial management skills
Assess and understand their financial status
Take charge of their financial situation
Create a personal budget
Make intelligent saving decisions
Understand the importance of creditworthiness when applying for credit
Manage their credit accounts responsibly
Get out and stay out of the debt 'trap'
Understand how credit bureaus and credit reports work
Successfully launch EAP anytime of the year
Financial wellness made easy. We provide marketing & communication materials to help launch the Employee Assistance Programme (EAP) successfully to your employees which builds awareness, trust and adoption.
Employers receive a dedicated Credit Gateway Financial Services team member to support your every step of the way.
Customized education materials and resources for your company
We highlight ways employees can maximize their savings and investments based on the benefits your company already provides.
Your comapny's goals are our goals! see a boost in employee participation for workplace benefits, while employees reach their financial goals using what you offer.